As a migrant there are many twists and turns to go through before finally settling in a foreign land. Many refugees from Africa have experienced war, famine and displacement from their own countries. Refugees from Africa who are now living in Victoria are especially vulnerable to mental illnesses such as post-traumatic stress disorder, depression and anxiety as a result of their homeland experiences and the experience of settling in a foreign country such as Australia.
To help people from CALD backgrounds suffering from mental illness Bright B. Chinganya and others founded Carers of Africa Inc. with the aim to relieve the disadvantage, distress, suffering, helplessness and resulting unemployment and homelessness often associated with having a mental illness.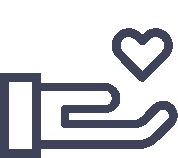 Donate by choosing one of our funding programs
​
Once off donation - Monthly - Quarterly - Yearly pledges. Little change - BIG possibilities.